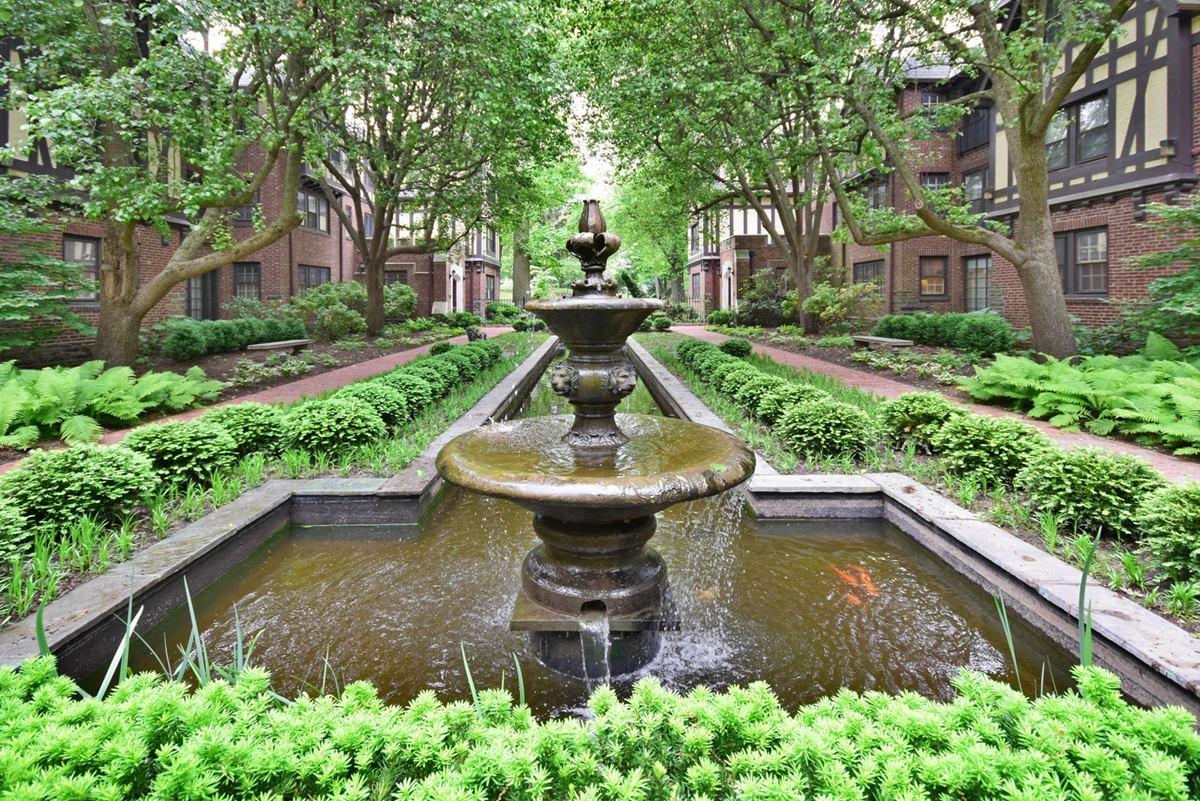 Merion, known to most by its postal designation "Merion Station" to avoid confusion, is one of the more picturesque and appealing communities in the Main Line. This is a tall compliment considering these adjectives could easily describe the Main Line in its entirety. The community possesses a historic charm, a vibrant local spirit and so many amenities that most people who live there have no intention of ever leaving.

Notable Attractions and Sites in Merion
One of Merion's most remarkable sites from a historical perspective is the Merion Friends Meeting House. The building is the oldest Quakers meeting house in the state and the second oldest in the entire country. It has stood for over three centuries, being first constructed around 1695.
Another important historical building is the General Wayne Inn. It was built in 1704 and served as a tavern and inn. Famous lodgers included William Penn, Benjamin Franklin, George Washington and Edgar Allen Poe, the latter of which even carved his initials in a windowsill in 1843.
The Barnes Foundation is an additional establishment of note. Albert C. Barnes, a chemist and drug entrepreneur, amassed one of the most valuable collections of impressionist and modernist art in the world — valued at over $25 billion today. He opened the gallery to the public in 1922. Most of the collection was moved to a larger space in Logan Square, Philadelphia, and now the site is primarily an arboretum and a museum of Barnes' life.
Aside from historical sites, Merion Station also has many long-standing shops, restaurants and businesses. Hymie's Deli, The Tavern Restaurant, Babi's Pharmacy, the Township Cleaners and Bala Pizza have all been community mainstays for countless decades. A more modern shopping center can also be found in nearby Wynnewood, which features stores like Bed, Bath and Beyond.
Merion Botanical Park is another popular draw for local people. It is within walking distance of the Merion train station and most neighborhoods.
Living in Merion Station
Nearly 95 percent of working-age Merion residents are employed in salaried jobs. Most work in management, healthcare or sales. Anyone whose office is located in Philadelphia or along the Main Line corridor can enjoy an extremely convenient commute thanks to the nearby SEPTA rail station. Merion is also bordered by City Avenue and highway 30, making road commutes simple to manage. Since ten percent of Merion Station residents work at home, congestion is relieved compared to some of the more densely-populated areas around Philadelphia.
Residential public schools are part of the award-winning Lower Merion School District. Most area children will attend the Merion Elementary School, the Welsh Valley Middle School and Lower Merion High School depending on their age.
Parents who wish for their children to receive a religious-based education have plentiful options, too. Co-educational Waldron Mercy Academy and the all-girls Merion Mercy Academy are both highly-esteemed Catholic schools in the area.
Owing to a large Jewish population, there are four Hebrew schools in the area: the Chabad School, the Solomon Schechter School, Lower Merion Synagogue Religious School and the Congregation Adath Israel Religious School. People who practice Conservative and Orthodox Judaism similarly have many choices of places to worship, including many that can be safely walked to in order to honor the Sabbath. Reform Judaism practitioners can attend the Mainline Reform Temple nearby in Narberth.
Merion Station Luxury Homes for Sale
There is a large stock of pre-World War II homes and neighborhoods in Merion Station, lending to the area's historical character. There are also a few mid-century homes and recent builds to add diversity to the housing options.
As of May 13, 2015, the median sales price of Merion Station homes was $680,000 and the average listing price was $780,000. Anyone interested in finding a gorgeous property to call their very own can view our luxury Merion Station home listings to find incredible historic and modern homes with up to eight bedrooms. Come visit one of our listings and find out why Merion Station is one of the most ideal places to live in the Main Line, or the entire country for that matter.