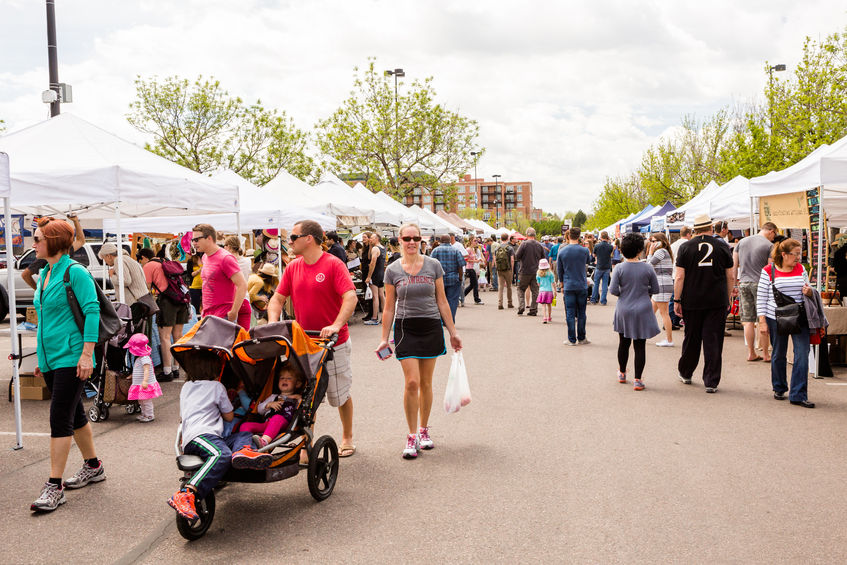 Now that the sun is consistently shining and gardens are popping up all along the Pennsylvania roadsides, the Main Line is getting immersed in the farmers' market spirit. These charming gatherings offer local produce, meat, baked goods, crafts, jewelry and other artisan products both consumable and wearable.

The clusters of communities that dot the Main Line have given rise to quite a high concentration of farmers' markets in our area. Plenty of local farmers, artists and entrepreneurs are willing to give Main Line residents the choice of supporting local economies and buying some of the freshest products imaginable.
To help inspire you to get out there and start sorting through some veggie bins of your own, here are the best farmers' markets Main Line has to offer:
Bala Cynwyd Farmers' Market
Thursdays 2:30 – 6:30 p.m.
Like many farmers' markets, the Bala Cynwyd one got a late start. Interest in starting a market began in late 2008, and an early test run was held at the St. Matthias Church in 2009. Since the St. Matthias Church was zoned as residential, the market then moved to the GSB building's parking lot for the next several years.
They have now found a new home in a perfect setting: the Barmouth Trailhead along Cynwyd Trail. Visitors have access to ample parking, and they can enjoy a walk along the gorgeous scenic trail as part of their visit.
Bryn Mawr Farmers Market
Saturdays 9 a.m. – 1 p.m.
The Bryn Mawr Market is quite popular with students and faculty of the nearby colleges in addition to the residents of the community. It is located on Bryn Mawr's Municipal Lot 7 in between the train station and the Ludington Library. This market is notable for its gluten free bakery, knife sharpening service and occasional live music in addition to the typical market fare.
Rosemont Farmers Market
Wednesday – Sunday, various hours
Although farmers markets are traditionally thought of as occurring one day a week and consisting of scattered stalls, Rosemont's Farmers Market is a more regular and permanent affair. Housed in the Rosemont Square Shopping Center, you can visit their indoor market full of prepared foods, baked goods, cheeses and other fine offerings. They make for a great place to stop after grocery shopping if you do not feel quite like cooking any of the food you just bought.
Ardmore Farmer's Market
Tuesday – Sunday, various hours
Similar to Rosemont, the Ardmore farmers market is a modern twist on a traditional concept. In fact, they are melding the past and the present even further by being attached to the Suburban Square outdoor mall. Visit them after hitting the mall to pick up fresh veggies, flowers, seafood, cheeses and some of their specialties: wheat grass and bromeliads.
Linvilla Orchards Farm Market (Media)
7 days a week, 8 a.m. – 7 p.m.
Linvilla Orchards is already an amazing place to go pick your own veggies and enjoy their special events, but they also have an incredible market store where you can purchase all sorts of goodies like local honey or fresh pies and apple cider donuts. Make sure you peruse their gourmet section filled with jams, hot sauces, and baking mixes. Of course, they also offer fresh fruits and veggies!
We hope these descriptions have whetted your appetite for supporting local businesses and participating in the farmers' market experience. Community collaboration and an appreciation of hard work are two farmers' market touchstones that carry over to many other aspects of the Main Line.
Come move into a luxury home in Ardmore or any other of our beautiful historic communities and discover how wonderful living locally can be. You can start by viewing our luxury Main Line home listings.