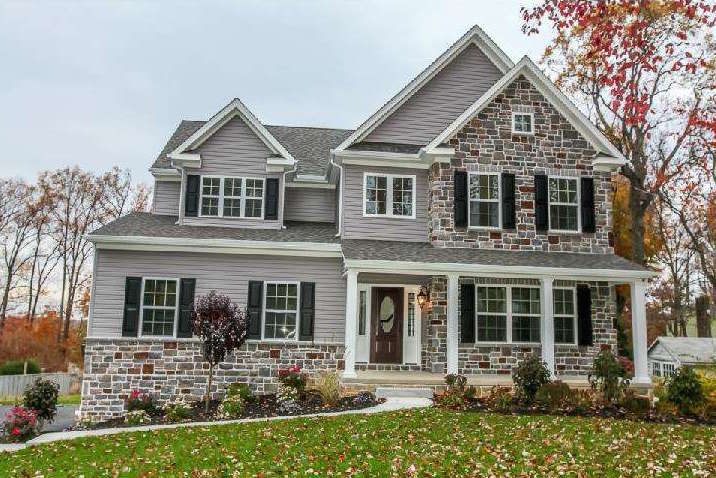 Broomall is a suburban crossroads community located at the intersection of I-476 and West Chester Pike, adjacent to Havertown and Newtown Square. Unlike most Main Line communities, it was formed mostly after World War II as a result of the suburban housing boom.
Now, the town is one of the most popular places for families to settle in the Philadelphia area. Approximately 11,000 people call Broomall home. With its easy access to major roads and mixture of both wealthy and middle class neighborhoods, there is plenty in Broomall to appeal to a wide variety of families and professionals.
Broomall Government and Facilities
Broomall is a member of the larger Marple Township. The area was founded as a Welsh Quaker settlement in the late 17th Century, and it remained a largely agrarian community until the turn of the 20th century. Following World War II, suburbanization and an influx of people seeking quality people seeking jobs led to the growth of the area.
Marple's Public Library and the Marple Township Police station are located in the heart of the town. Broomall Fire Company was the township's first fire station, established in 1923.
Speaking of history, one of the oldest Quaker homesteads in the country is located in Broomall: the Thomas Massey House. This stone building was first constructed in 1696. It was lovingly restored in the early 1970s and is furnished with authentic period furniture.
Residential children attend schools in the Marple Newtown School District, including Paxon Hollow Middle School, Marple Newtown High School, Loomis Elementary, Russell Elementary and Worrall Elementary.
There are many public parks in the area, including Veteran's Memorial Park, New Ardmore Avenue Park, Marple Gardens Park and Kent Park. Broomall Fields is a public facility where many local schools and leagues play baseball and softball games. Many residents and children enjoy going to Old Marple School Park after a fresh layer of snowfall to get a taste of the park's famous sledding hill.
Another popular recreational facility is the Marple Sports Arena. It sees heavy patronage from local residents and especially their children. Its building boasts two competition-sized roller hockey rinks, a rock wall, moon bounces, an arcade, a café and their massive five-level jungle gym dubbed "Marple Mountain."
Living in Broomall
Broomall has a mixture of both high and low-income families. The per capita income as of 2010 was $33,000, which equates to an average annual income of $132,000 for a family of four. Most people work office jobs in administrative support, management or sales. They commute via nearby roadways that grant convenient access to Philadelphia, Conshohocken and any number of the offices located within the Main Line area.
Most homes in the community sell between the $250,000 – $700,000 range, although there are some larger, more luxurious homes in affluent neighborhoods approaching a million and upwards. The average listing price as of May 13, 2015 was $409,000.
To find a beautiful luxury home in Broomall to call your own, you can view our luxury Broomall home listings.