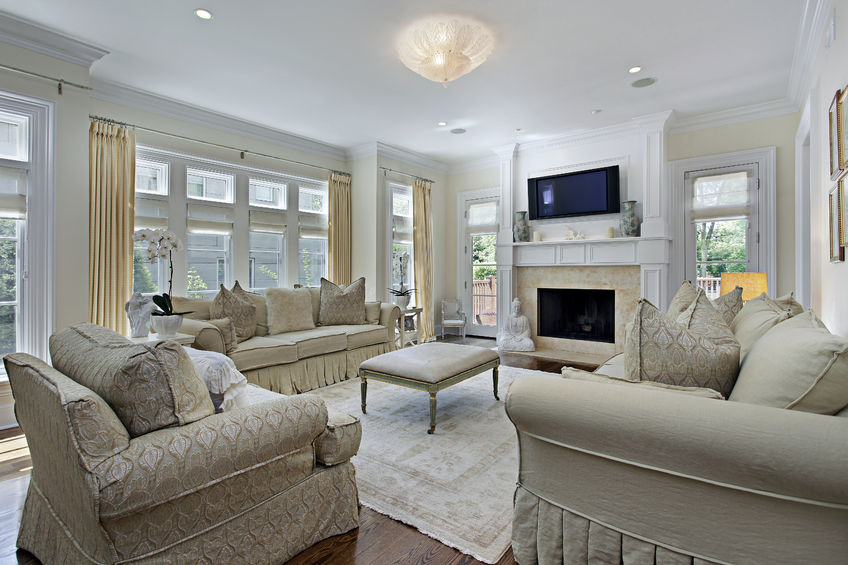 While the general real estate market can be more or less predictable, the luxury real estate market is an entirely different animal. A much smaller slice of the population is on the hunt for a home that costs upwards of $700,000 or a million, and although they will also have fewer houses to choose from, they will also have very specific needs in mind.

In other words, there is very little room for error. A single mistake could cost you the perfect buyer, or it could prevent the right sort of buyers from noticing your property altogether. To help anyone who is selling luxury homes in Gladwyne, PA or anywhere else in the world for that matter, here are some of the most important matters to take care of:
Do Your Homework and Have the Papers to Prove It
Remember those test questions in high school that required you to do something and "show all work"? Selling a luxury home can present the same sort of demands. Luxury buyers will be knowledgeable about the market, and they will want to know things like:
●The history of the property and the building
●The outcome of any recent tax appraisals, surveys or inspections
●Whether the entire house is up to current code
●Any major renovations performed, including landscaping, as well as the names of the contractors
●Outstanding warranties on home structures or appliances
●The materials used for finishes
The answers to these questions along with a million others could be enough to whet the prospective buyer's appetite. They can also be a challenge to prove the value of the home and whether or not the integrity of the original building has both been preserved and improved with modern standards like proper insulation. Prepare yourself to be quizzed in this way to the point that you are confident you can respond with almost 100 percent accuracy.
Make Sure the Price Is Right
Luxury homes tend to remain on listings longer than most properties. While this trait is a simple fact of the market, it can also be exacerbated by homes that are not priced fairly or competitively.
Luxury homebuyers are frequently familiar with the business world, and they want to know they can make a sound investment. Homes with sky-high prices can feel like a deal gone sour before it even starts.
Instead, pricing homes right at market value or maybe even slightly below is more likely to attract attention and the competing bids they draw. Work with a realtor who can perform an accurate comparative market analysis to price your home intelligently and in a way that encourages the right sort of inquiries.
Dress Your Home to the Nines
You will want your home to look great both for showings and listing photos. A professional real estate photographer is almost a necessity for luxury listings, and staging consultants can be just as indispensable.
The truth is that luxury home buyers will have high expectations. Photos that look like they were taken with a cheap digital camera or smartphone will cause them to not take the listing seriously. Likewise, walking in a gorgeous home built in 1925 that is chock full of owner-assembled particle board furniture will trigger mixed signals in their brain.
Remember that selling a luxury home is as much about selling the lifestyle that comes with it as the property itself. Let your home reflect the opulent ideal your buyers will be seeking.
Know How to Speak to Your Market
Even a home that is staged well and priced perfectly will not always be able to attract the right demographic with a typical listing. Luxury real estate agents know how to reach their market through networking, listing in the right places and avoiding missteps.
Let the Main Line Home Center demonstrate to you just how important expertise and an artful touch can be when listing a luxury home. Our agents have the experience and knowledge to present your beautiful home in the best light possible. Visit our firm's information page to learn more.