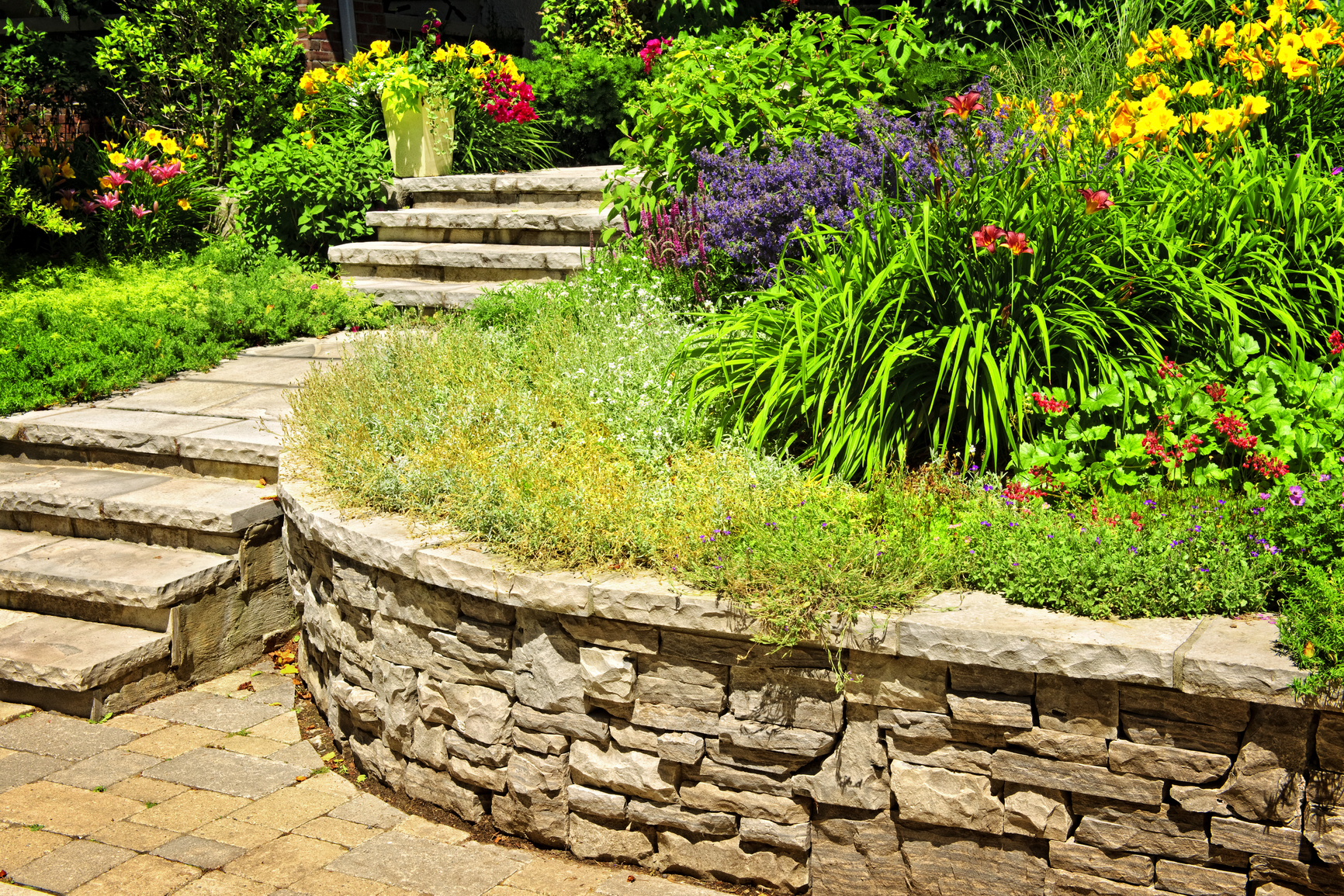 Getting your home's curb appeal in shape can feel much easier when started in spring. Plantings will flourish, trimmed landscaping will bounce back luxuriantly and the sunlight will bathe your home in a very flattering ambiance.
To achieve all these effects, you must start thinking about curb appeal as soon as possible. Just a few projects can dramatically improve the attractiveness of your home both online and in person. Here are some ways that sellers of luxury homes in Berwyn or other Main Line communities can boost their home's curb appeal:
De-Clutter Your Grounds
The first step to getting the inside of your home looking nice is to pick up and organize all of the excess belongings. Your yard is no different. Too many plants, shapes and visual lines can create "noise" when the buyer is trying to take the front view in as a whole.
Solve this problem by mercilessly hacking away at undergrowth, low branches and messy-looking shrubs. Try to select a few focal highlights — such as a flowerbed in the front, the shrubs lining your porch, a row of saplings, a beautiful old-growth tree, etc. — and eliminate any distractions that de-emphasize these elements.
Also get rid of outdoor tool storage, children's toys and other personal items like lawn ornaments that weaken the visual structure of your lawn. You can spare one or two if they "anchor" an area such as a planting bed, but never have more than that in one lawn area.
One common piece of clutter sellers forget is their car. Park it in the garage, or the buyer may think you do not have enough storage in the rest of your home.
Landscape for Beauty
Hire an expert landscaping crew, or engage in a series of weekend projects if you have the time/energy/desire, and start to create elements that enhance the look of your landscaping. Edge lawns and create appealing shapes with negative space created by mulch or flower beds. Plant new growth in areas that look barren and shape shrubs or trees that still look too "busy" after the previous step.
Best places to emphasize:
●Keep clean lines around driveway with a well-trimmed lawn or a minimalistic mulched area with ornamental plants
●Any large trees in the front yard can be surrounded by a small circle of mulch with a border to break up lawn space
●Flowering plants look best near the road, the mailbox and the entrance to give buyers a sense of "welcoming"
●Consider side views or your back yard as part of curb appeal if your driveway or a side street reveals them during a buyer's approach
Make a Grand Entrance
Tackling the lawn is the most difficult step, but surprisingly it is not the most important. In addition to a well-kept landscape, you will want buyers to feel like they are on a journey as they move from their vehicle to the interior of the house.
Clear plants well away from 2-3 feet of the front pathway and driveway. Be sure that the steps to the front door or stoop are flanked by ornamental shrubs or colorful flower beds. Using potted plants or raised flower boxes in these situations can make the area look even more organized and low maintenance.
Focus much of your efforts on the door itself. A door should be brand new or freshly painted for maximum effect, which also happens to give the biggest return on investment of any home improvement. Use a complementary color, and consider something bold like a deep navy or a bright red if it works with your exterior color scheme.
Further enhance the entrance with new hardware and shiny, noticeable house numbers. A lantern-style porchlight can give a sense of security and safety even during the day. If you have a large enough porch, use two flower pots by the front door as "sentries" greeting visitors and lending a sense of visual completeness as you cross into the home.
Some home sellers even go all out by using decorative tiles on the step risers (the vertical part of the step) or creating bold landing points out of stone pavers. Do anything you can to beautify your home in such ways, and buyers will flock to your house and walk inside in a good mood after taking in all the gorgeous exterior visuals.
For more advice on selling your luxury Main Line real estate property, consider using our expert real estate services. Visit our information page to learn more.
Meta desc: Spring is the best time to think about curb appeal. Just a few projects can dramatically improve the attractiveness of your home both online and in person.