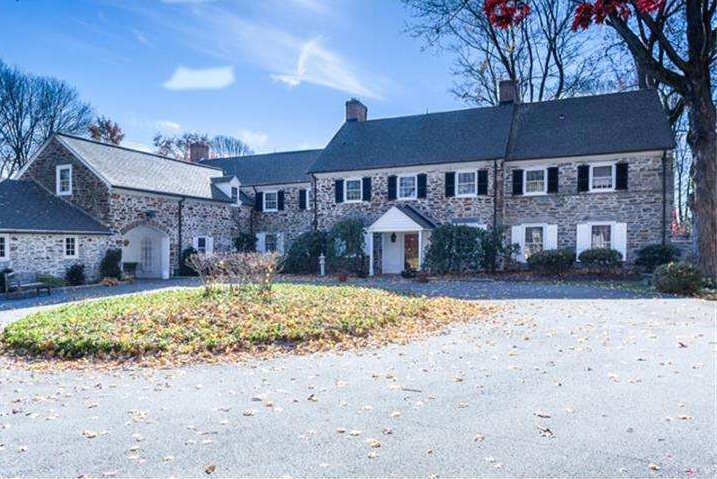 Fondly referred to as "everybody's hometown," Media is a community about 13 miles west of downtown Philadelphia. Technically, the name "Media" only refers to the tiny 0.8 square mile borough that makes a pizza slice shape between Baltimore Ave and North Providence Road. However, locals conceptually refer to "Media" as the larger area encompassing the 19063 ZIP code. This larger swathe occupies Upper Providence Township, large parts of Nether Providence Township and a tiny section of Marple Township. As such, "Media" is a much larger community than the maps indicate.

Residents here enjoy a relaxed, small-town lifestyle surrounded by both historic buildings and modern businesses all within a convenient commute to metro Philadelphia workplaces.
Notable Media Landmarks
Like many areas near the storied Main Line, Media has a rich history. This heritage has given rise to a large number of prominent buildings, some of which date back to more than two centuries. Among these, one of the oldest is the Media Monthly Meeting building on 3rd Street, which was first built in 1815.
The Delaware County Institute of Science and the Delaware County Court House were built in 1867 and 1871, respectively. Both represent the cultural and civic growth of Media after it was officially incorporated in 1850. Similarly, the Provident National Bank and Media Armory represent the period at the turn of the 20th Century when prosperity in the area led to the construction of extravagant, castle-like buildings with majestic street presence. The Armory now houses the Pennsylvania Veteran's Museum and a Trader Joe's.
Built a few years later in 1927, the Media Theatre was originally a vaudeville venue that later showed movies, including an original run of The Jazz Singer. After a loving restoration in 1994, the building is now home to the Media Theatre for the Performing Arts, which produces several musicals and dramatic plays throughout the year.
Other historic landmarks worthy of note can be found on the borough's Media walking tour page.
Shopping and Restaurants in Media
Media's charming downtown area is rife with endearing small businesses housed in historic buildings. Walking along the tree-lined brick sidewalks affords visits to local favorites like Seven Stones, where you can get southwestern-inspired jewelry, clothing and gifts. Just a few blocks away on Plum Street you will find their Seven Stones Cafe, a local favorite for soups and delicious fair-trade coffee. In fact, almost all of the goods you will find in Media are fair trade, seeing as the town was the first one in America to become fair trade certified back in 2006.
Other Media mainstays include the Sporting Gentleman outdoor shop, Custom Bagels, La Porta Ristorante, Desert Rose and Pinocchio's. For more conventional shopping needs, residents turn to the Media Shopping Center, the Springfield Mall or the Granite Run Mall nearby.
Living in Media
A SEPTA rail line stops at Media station and carries passengers to Center City Philadelphia in around 40 minutes. A trolley system also brings commuters to Springfield and Upper Darby. The 101 trolley line is currently undergoing major renovations to modernize service and make it more efficient. Bus service is being used as a temporary replacement.
Media has a renowned school district, with all public schools boasting either a 9 or 10 out of 10 on school rating aggregator GreatSchools. Students attend one of four outstanding area elementary schools before moving on to Springton Lake Middle and then Penncrest High. Private school options include the Nativity School and the Walden School, the latter of which is frequently praised for its high-quality yet affordable education.
The well-regarded school system coupled with the walkable downtown and friendly atmosphere has led Philly magazine to count Media among its "best places to raise kids."
Median home values in Media are around $300,000 and the average listing price as of July 22 was $455,000. Homes outside of the main borough area can be found in a much wider range of prices, going all the way from just over $100,000 to upwards of $1,000,000.
To find yourself a luxury home in Media and truly make it "your hometown," click on the following link and view our Media luxury home listings.