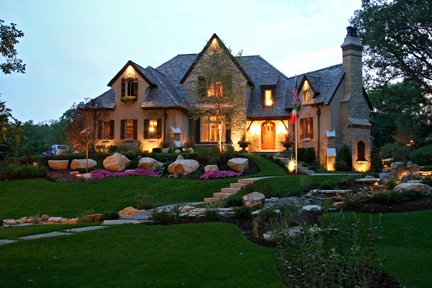 St. David's is a community within the Radnor Township adjacent
to the Wayne community. It lies upon East Lancaster Avenue/US HWY 30 and is serviced by the St. David's SEPTA railway station, both offering commuting options for residents who work in Philadelphia or the surrounding areas.
The community was named after St. David's church, which was built in 1715 and was itself named after the patron saint of Wales. The church still stands to this day, and buildings within its complex serve the largest congregation in the Episcopal Diocese of Pennsylvania.
Many other stone houses built in the 18th century are also located in St. David's. The winding roads that used to serve citizens and church-goers have been faithfully paved over, creating scenic, tree-lined byways throughout the community.
St. David's is also home to the main campus of Eastern University, a four-year liberal arts college with affiliations to the American Baptist Churches USA.
This community shares many amenities and municipal services with Radnor and Wayne. Radnor Middle School is located on the east side of the area.
The St. David's Square Shopping Center is a great area to go shopping and enjoy many quality restaurants. Encke Park is nearby, as is the John Cappelli Golf Range. The St. David's Community Park is a favorite spot for the local children, and it is located right next to the Children's Garden Preschool
If you are looking to buy or sell a home, we would love to be your St. David's real estate agent. Click the button above to browse our luxury St. David's real estate listings.